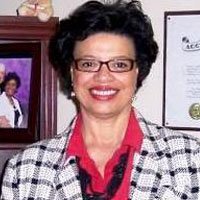 Rhonda Little
CPA
Rhonda Little has been the owner operator of her own business for 34 years.  During that time she trained and supervised more than eight other preparers, while filing as many as 800 tax returns each year for individuals, corporations, partnerships, estates and trusts.   Rhonda has been in business during two major overhauls of the tax system.
In 1984 she passed the enrolled agents exam and in 1994 she passed all four parts of the CPA exam on her first attempt.  She has provided audit assistance for tax clients as well as non-profit organizations.   Ms. Little speaks Spanish and reads French.
Because of practicing in a city with a large military base, her office became familiar with preparing returns for all states in the USA , as well as preparing tax returns for those who work as expatriates and resident aliens.
Her motto is, get it right the first time.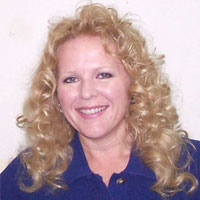 Melanie Mason
Tax Preparer
Melanie is a registered tax preparer specializing in preparing taxes for expatriates (aperson temporarily or permanently residing in a country and culture other than that of the person's upbringing or legal residence).  Previously, Melanie worked overseas as an expatriate in Iraq beginning March 2005 and departing June 2010 supporting the Department of Defense and Department of State as the LOGCAP III Middle East and Central Asia Deputy Director of Operations for Kellogg, Brown, & Root and has professional and personal experience with the tax laws for expatriates.
As an owner and operator of a million dollar commercial fence and hardware manufacturing company, Melanie also possesses 17 years experience in management, marketing, training, and service-based process design and implementation.  She has demonstrated success with five years of management in Iraq and Afghanistan, five years consulting for Fortune 500 retail and restaurant companies, seven years of management, and eight years in higher education.
Currently, Melanie is completing a Master's in Business Administration through Cameron University.  Her previous education consists of Bachelor in Science majoring in Business Administration with concentration in Management from the Mississippi University for Women, and Hotel & Restaurant Management with concentration in Accounting from University of Houston Conrad Hilton School of Hotel and Restaurant Management.  Melanie has completed all Six Sigma courses – Green, Black, and Lean and is proficient in all Microsoft applications to include Microsoft Project, Quick Books, MAXIMO, and various accounting software.
Melanie Mason is a planner/leader who is mission driven, results and people oriented with extensive experience in management, training, and performance consulting.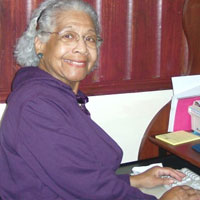 Eva Wright
Bookkeeper
Eva Wright is on her second career. She worked twenty years for the Lawton Public School system as a Junior High School special education teacher.  The patience and understanding that she developed during that time enhanced her already unusual skills as one who enjoys detail and experiences particular pleasure in "finding that penny". She is not intimidated by any record keeping system, and no matter how primitive it may be…including the infamous paper sack. Eva can bring order to it.  She began working for Rhonda Little Tax service in 1996 as a part-time bookkeeper.  After retirement Eva now supports the tax service as a bookkeeper to refine client year-end record keeping.